India's Leading  Exporter of Hand pumps & Accessories
SKI was founded in 1961 and in 1975 SKI became one of the first Manufacturers to be approved by UNICEF for Deep well Hand pump India Mark II.

Today we make over 30 different kinds of Hand pumps & Treadle Pumps in multiple factories in India.
Read here our latest blog post about the best choice of Riser Pipes for Mark 2 Handpump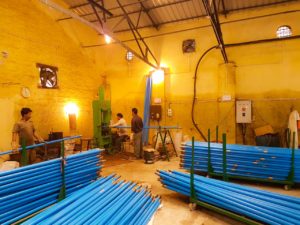 In over 46 countries, we supply pumps that last longer. How are we different from other manufacturers ?
We make pumps and accessories of better quality !
In Addition to Mark 2 , Mark 3 , Extra Deepwell ,  Afridev & Treadle pumps, we also make the Tara Handpump, Rope pump , the Indus/Kabul/Pamir Pump, Malda Pump etc
For any type of customized Hand Pump, Treadle Pumps & accessories, please contact us.
SKI was one of the first companies in India to make  the Shallowell hand pump , PVC riser Pipes with SS Couplings for India Mark 2 based on French Technology.
Our Contact Information…