Extra Deepwell India Mark 2 Handpumps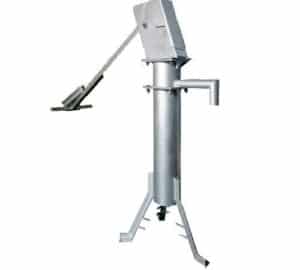 Extra Deepwell handpumps are exclusively used for extracting water from greater depth than 50 meters.
They are suitable for static water levels varying between 50 and 90 meters where placement of cylinders can be upto 85 meters.
The inner diameter of the borewell, where these pumps are installed, should not be less than 100 mm.
While most of the components are similar to the India Mark 2 Pump, the head assembly is slightly different , the Handle is thicker – made of 40 mm Square instead of the 32 mm square in mark 2 or mark 3 pumps and the cylinder assembly is different and is a combination of the mark 2 and mark 3 components.
Normally, CI Cylinder assembly with gun metal compoents are used for Extra Deepwell Hand pump but SS 304 Cylinder assembly for  Extra Deepwell Handpump is also available as shown in the pictures below.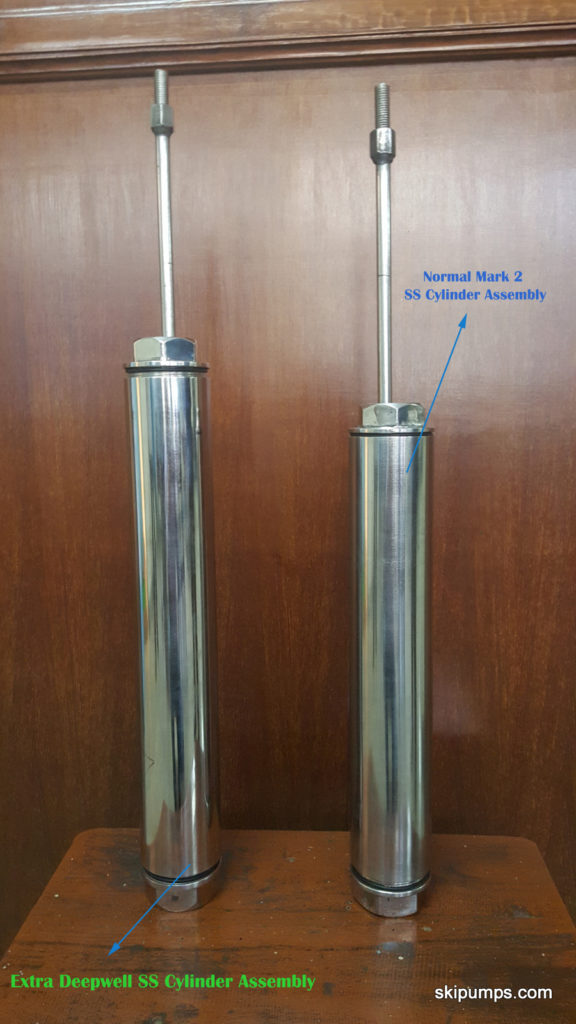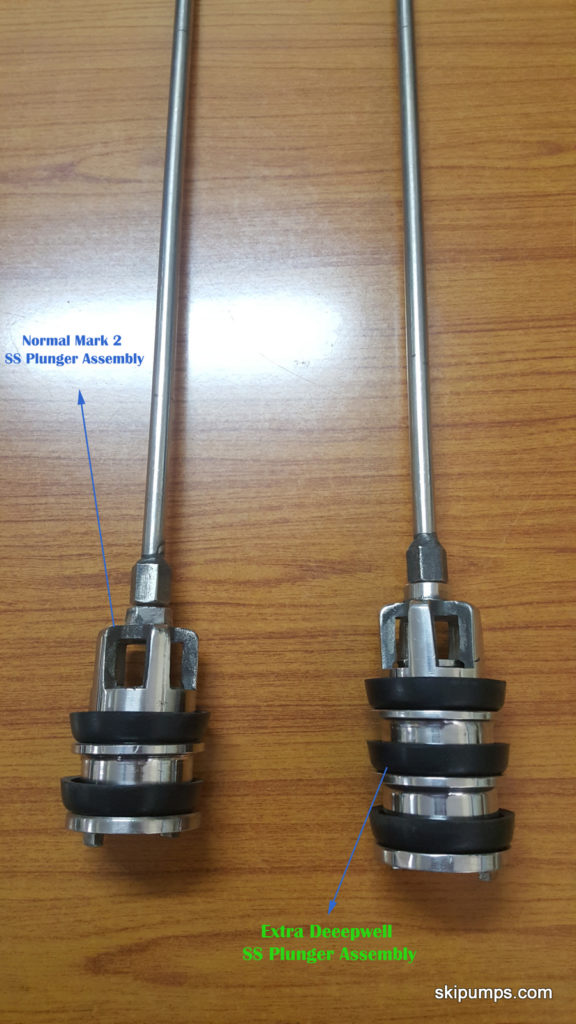 Related Pages
India Mark 2 Hand Pump
SS Components for India Mark 2
PVC Riser Pipe with Square Threads
PVC Riser Pipe with SS couplings