Extra Deepwell Vs. Normal Mark 2
So Many times our customers ask us about the differences and uses of the 2 pumps, The Extra Deepwell Hand Pump and the Normal Mark 2 handpump.
Basically the short answer is this : Extra Deepwell is a version of Mark 2 hand pump which is suitable for a water table depth of 50 to 90 meters whereas the normal mark 2 works from a depth of 15 to 50 meters.
The Main  design differences in the pump lie in the following areas :
The Pump Head Assembly: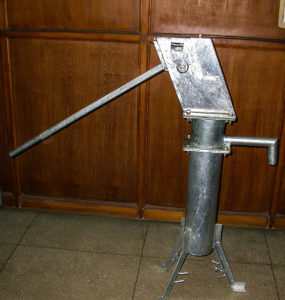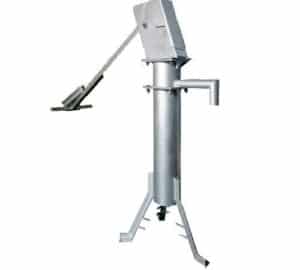 The Head Assembly of the extra deepwell is broader , the stand assembly is taller and the handle is thicker. Beyond 60 meters, counterweights at the end of the handle is used in Extra Deepwell. The approximate difference in cost between the 2 in  above ground pump head  is 25  to 30$ approx.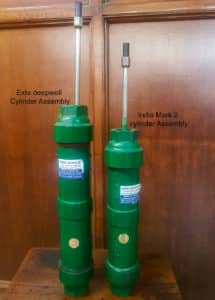 When Cast Iron cylinder assembly is used, the extra deepwell cylinder is again taller. It uses the cylinder body of the Mark 3 cylinder but the caps are of the mark 2 cylinder.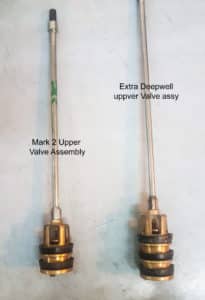 the approx cost difference between the 2 CI cylinders is 5-10 $.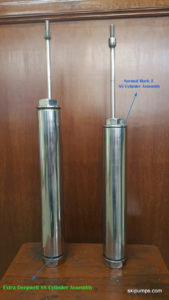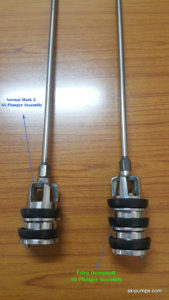 If SS cylinder is used for Extra Deepwell, again the cost difference compared to SS cylinder of Mark 2 is  5-10$.
The connecting rods and the riser pipes used in both the pumps are the same.
To sum up, upto a depth of 50 meters use Mark 2, beyond that use Extra Deepwell.
Feel free to post your questions or comments below.